Fire Extinguishers
Fire safety legislation requires that fire extinguisher servicing should be carried out at least once a year. For companies seeking the most reliable way of ensuring this happens, a call to Pegasus Fire & Security will offer the solution. We will arrange to undertake the required inspections of all relevant equipment and then advise you of any action necessary to keep your equipment in good working order. We can service all types of fire extinguishers all at fixed prices with no hidden extras.
We service all makes of extinguisher to BS5306. We offer a full range of inspections and services to ensure that your property/premises are protected by fully operational fire extinguishers. All types of extinguisher require a regular inspection to check weight, correct pressure and for signs of corrosion or damage. Cartridge extinguishers are opened up for internal inspection and we check weight of the cartridge. Labels are checked so that they are readable and dip tubes, hoses and mechanisms are checked to see if they work correctly.
Covering Staffordshire and the surrounding Counties, Pegasus Fire & Security can give safety and security to your business from all forms of fire. Our knowledge and experience means that if the worst does happen, you'll have all the fire fighting equipment and training you'll need. We'll make sure that fire and safety go hand in hand so your business is as safe as possible. From fire alarms to fire extinguishers and training, we can provide everything you'll need.
PAT Testing
Portable appliance testing (PAT) is the term used to describe the examination of electrical appliances and equipment to ensure they are safe to use. Most electrical safety defects can be found by visual examination but some types of defect can only be found by testing. However, it is essential to understand that visual examination is an essential part of the process because some types of electrical safety defect can't be detected by testing alone.
All test results are recorded in an asset register, and you will be issued with a digital or hard copy depending on which you request. All tests are carried out in accordance to the IET Code of Practice 4th Edition. Our technicians are all qualified to City & Guilds 2377 and our test equipment is calibrated to ensure all test results are accurate. We offer a free, no obligation site survey and quotation.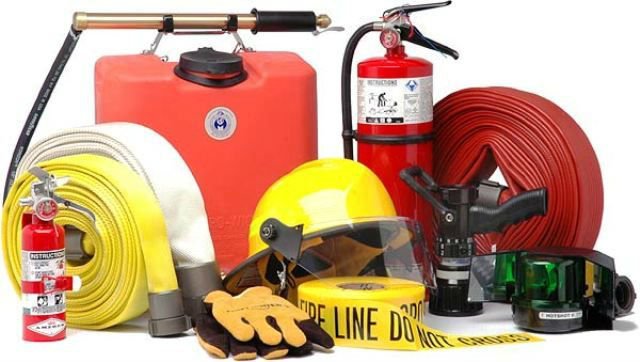 For a FREE quotation call us now on 01782 397811 or complete our on-line enquiry form
PAT Testing (Portable Appliance Testing) and Fire Extinguishers including Servicing & Inspections in Stoke-on-Trent, Staffordshire from Pegasus Fire & Security for your peace of mind