From a standard house alarm which helps keep out unwanted intruders, to more complex security alarms that monitor temperature and detect floods, there is protection for every home and business.
Intruder alarms provide a deterrent to potential criminals, but the correct intruder alarm for your property depends on what you need it to do in the event it is called into action.
From infra-red to movement and vibration sensors, we can supply all manner of intruder protection depending on the size of your property and your available budget.
To ensure that your home or work premises doesn't become a victim of crime you should protect yourself by installing an intruder alarm system fitted by a professional.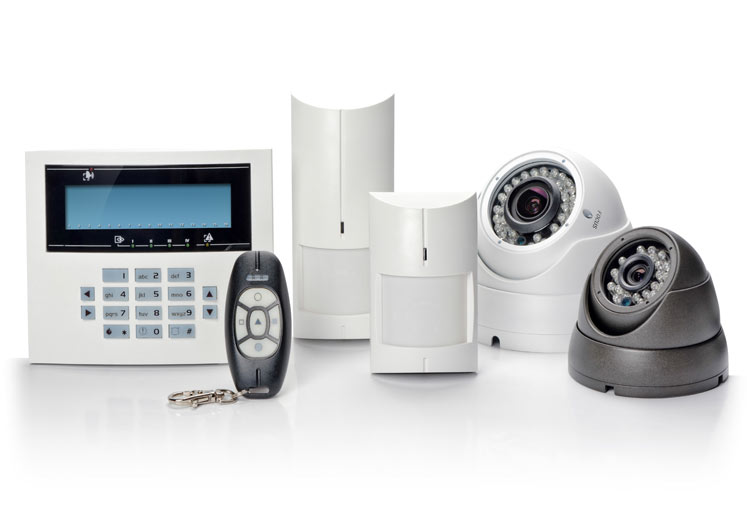 Fire Safety
Approximately 80% of businesses that have to close due to fire damage never re-open again, with this in mind it is essential that you protect your premises with a reliable and effective fire alarm system. At Pegasus Fire & Security we have a broad range of experience working with and installing fire alarm systems for companies across Staffordshire and the midlands.
At Pegasus we specialise in the design, supply, installation and commissioning of a wide range of fire alarm systems, ensuring that whatever sector you're in and however high your risk, we have a fire alarm system that will provide you with the most protection. Our expert and highly qualified team will assess your premises and design a system that's right for you.
Whatever your fire alarm or fire safety equipment needs, we can provide you with a cost effective and reliable service.
Our fire alarm installation and commissioning services are second to none and will ensure that when we leave your property, no aspect of your safety has been over looked. We only supply the highest quality equipment and fire alarm systems from the leading manufacturers, so we can guarantee a long lasting, reliable and professional system. We also offer non-contractual servicing as well as maintenance contracts, to keep you fully protected at all times and ensure that your fire alarm continues to function perfectly for years to come.
With a large range of designs available, CCTV cameras are no longer an obtrusive object to have installed, there are many impressive designs that can even give prominence to the property or premises. Adding value to properties and reducing insurance premiums, the addition of CCTV only comes with advantages. Protecting loved ones and assets doesn't have to be an expensive venture, with a system to suit every budget you can always be one step ahead.
Connecting CCTV to the internet now allows you to view your premises from anywhere in the world
Using your smart phone, tablet or PC, giving you peace of mind and facilities to stay in control while you're away.
The prosecution rates for businesses and home owners using CCTV is many times higher than that for those without CCTV. If you are unfortunate enough to be a victim of crime at least there will be a strong chance of detection and conviction.
With solutions for small home security cameras to video surveillance systems for small shops and commercial premises, we've got a solution for every individual requirement.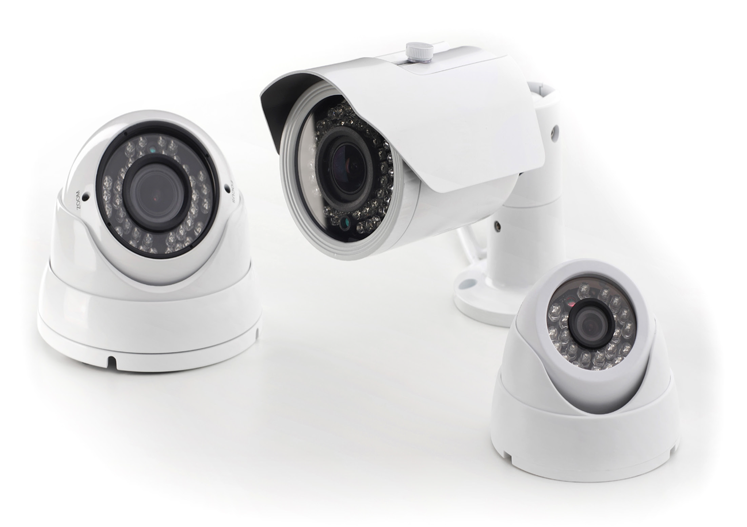 Door Entry
All businesses, whether small, medium or large, have assets that need to be protected from theft. There is also the issue of protecting staff and their property. It is common in buildings that are secured by locks and keys for doors to be left unlocked all day. This opens up the possibility of opportunist theft and malicious damage.
Electronic access control provides the most efficient and convenient way of securing your building and assets. Installing an access control system means that you will never have to change a lock again. Tokens are issued to allow access through the controlled doors, and are easily barred from the system if they are lost, stolen or just not returned by someone who leaves your company. Barred tokens will not allow access through the controlled doors.
Once an access control system is installed, all doors controlled by the system will automatically lock when the door is closed. Anyone without a PIN or access token is unable to enter. If necessary, doors may be set to unlock during a designated time frame.
Access control can also offer flexible control over users' access rights. For example, all staff can gain access through the main door of a building, but access to internal areas may be restricted to those who have a specific need to be there.
Access may also be restricted by time, only granting access to particular users at certain times of day or night.
Paxton Registered Installer
Access control offers a secure, convenient, flexible and cost effective way of controlling who has access to your building and when that access is allowed. Access control gives organisations the security they need.
Fire Alarms for Homes & Businesses in Stoke-on-Trent Staffordshire and Security Systems from Pegasus Fire & Security for your peace of mind. Also covering Cheshire, Derbyshire and Shropshire areas.