With a large range of designs available, CCTV cameras are no longer an obtrusive object to have installed, there are many impressive designs that can even give prominence to the property or premises. Adding value to properties and reducing insurance premiums, the addition of CCTV only comes with advantages. Protecting loved ones and assets doesn't have to be an expensive venture, with a system to suit every budget you can always be one step ahead.
Connecting CCTV to the internet now allows you to view your premises from anywhere in the world.
Using your smart phone, tablet or PC, giving you peace of mind and facilities to stay in control while you're away.
The prosecution rates for businesses and home owners using CCTV is many times higher than that for those without CCTV. If you are unfortunate enough to be a victim of crime at least there will be a strong chance of detection and conviction.
With solutions for small home security cameras to video surveillance systems for small shops and commercial premises, we've got a solution for every individual requirement.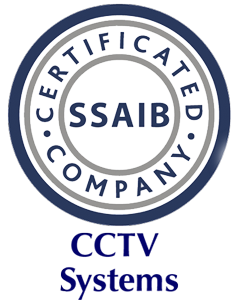 For a FREE quotation call us now on 01782 397811 or complete our on-line enquiry form
CCTV Systems and Surveillance Camera Systems installed and setup for you home or business from Pegasus Fire & Security in Stoke-on-Trent, Staffordshire